Thursday, March 12, A.D. 2009
Cincinnati Views
Several nights ago, I had a dream about the old Ape House at the Cincinnati Zoo. It has been long closed, and I awoke not knowing if my mind had constructed the dreamscape or if I had simply remembered it. For I often dream of places that do not exist outside my imagination or of real places that change considerably in my dreams. Once, I dreamt that Catherine the Great escorted my family on a carriage tour of Saint Petersburg, but it was quite different from the city on the Neva. The mind is bizarre. Anyway, as I thought about it more, I was sure that my dream was based on my childhood memories of the zoo.

To confirm my memory, I looked online for pictures of the old Ape House, which led me to Cincinnati Views. The site has many postcards, maps, and photographs of the city. On the Downtown Streets page, you can see this view of Fourth Street looking east from Race Street:
For a more industrial look, consider this wonderfully melancholic view from Price Hill on the Bird's Eye View page: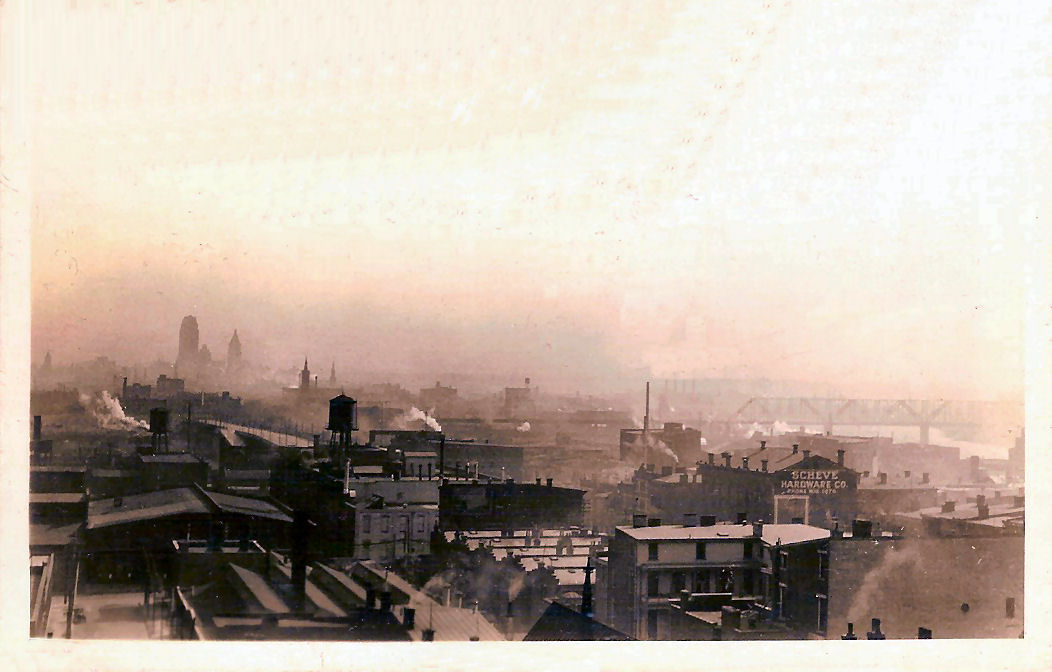 Spend some time on the site; it has thousands of images.