Tuesday, February 11, A.D. 2014
Patriarch in a Tracksuit
The Winter Olympic Games continue in Sochi. I wish the athletes, their coaches, their families, and everyone involved in the games a blessed experience. So does Patriarch Kirill of Moscow. Pravmir features some charming photographs of the hierarch's visit to Sochi last week: "Patriarch Kirill visits Sochi on the Eve of the Olympics 2014."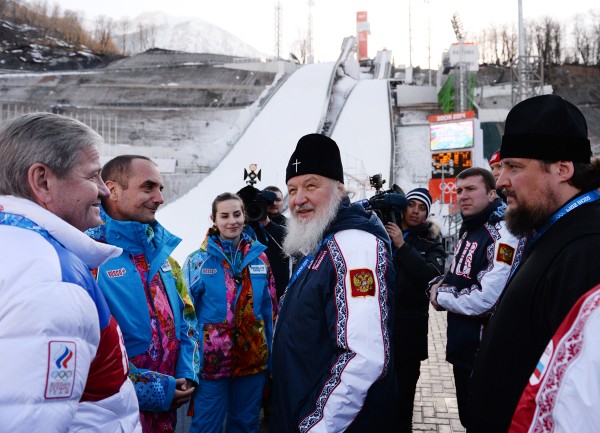 The Archdiocese of Kuban site offers some more pictures of the visit. Following the tour, Patriarch Kirill led a moleben to ask God to bless the athletes and the games. Here the Patriarch addresses some Orthodox athletes from various nations in Sochi's Christ the Savior Church, which was consecrated only last week.
You may read short blurbs about the patriarch's visit on Greek Reporter, the Moldovan Metropolis of Chisinau site, and the Archdiocese of Kuban site. Friends in Sochi, a memoir blog of a Jesuit priest who is volunteering as a chaplain for Roman Catholic participants, mentions that Patriarch Kirill also met with the games' volunteer staff and gave each of them an icon of the Lord.

On a less cheerful note, today is also The Day We Fight Back.